The Dowling Insurance Agency is an independent agency representing many of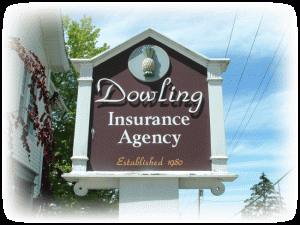 the top insurance companies you have come to know and trust. The agency has been in business for 28 years in the Norwin Community.
Auto, Home, Business and Life Insurance are handled by the agency's 14 employees. The staff at Dowling Insurance has well over 100 years of combined experience. The agency has a full-time claims representative to promptly and expertly handle any your claims needs and questions.
The office is located at 134 Clay Pike North Huntingdon, PA. The phone number is (724) 864-7157. The agency also has a Life and Retirement Specialist, who is available for individual appointments and can come to you. How "Good" is the Dowling Insurance Agency? Just ask your neighbor, since we insure approximately 5,000 individuals in the Norwin Community.
Call the agency for a free, no obligation insurance quote. There is a difference in insurance costs and coverage, and the Dowling Agency will make sure to provide you the best insurance program at the lowest possible price.
Please call and compare. The Dowling Agency wants to build a long and lasting relationship with you and your family.
Lawrence R. Dowling